Rum professionals salute The Wild Geese Rum Collection, awarding it two Gold Medals and one Silver within a week!
Share in the success. Be a part of one of the fasted growing spirits categories and visit us at TFAP Singapore on Stand C34.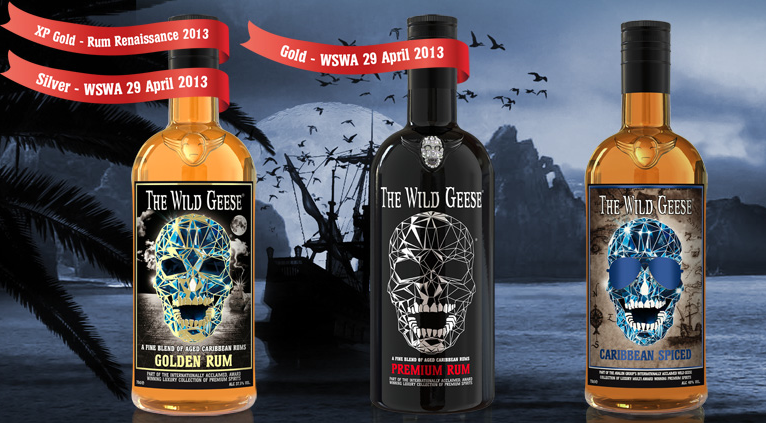 The Wild Geese Golden Rum swooped the 2013 Miami Rum Renaissance, winning a Gold Medal in the Golden Rum section, the most fiercely contested category with 38 entrants. Many judges scored The Wild Geese in first place.
But that wasn't enough for The Wild Geese. The Premium Rum won it's own Gold Medal at the WSWA Exposition in Orlando, Florida only a week later! Judges celebrated the elegant balance of sweetness, spice and floral flavours in a blind tasting.
The Wild Geese Golden Rum continued to hog the spotlight at WSWA, winning a Silver Medal to add to it's Gold in Miami.
The new Caribbean Spiced Rum will be introduced at TFWA World Exhibition, Cannes in October 2013.
The Wild Geese Rum Collection tells the untold story of the Irish in the Caribbean, the next chapter in the Legend of The Wild Geese. It is part of the Avalon Group's internationally acclaimed Wild Geese Collection of luxury, multi award winning premium spirits.
For more information visit www.thewildgeesecollection.com