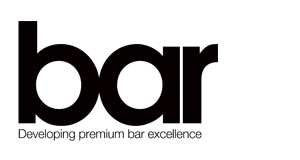 (Source barmagazine.co.uk)
Bar magazine offers inspiration, guidance and contacts for bar operators and managers to develop their business and fulfill a venue's potential. As well as case studies on new and revamped venues, the magazine covers all aspects of creating and running a successful bar from planning, design and installation through to training, law, finance, marketing and what to serve.
A new collection of Caribbean rums is being launched in the UK from The Wild Geese as part of a new partnership with Marblehead Brand Development.
The Wild Geese Rum Collection will arrive in the UK later this year but has already won nine awards in spirits competitions in the first eight weeks since its launch by the team behind The Wild Geese Irish whiskeys. The range includes The Wild Geese Premium Rum, an intense, bright gold blend of rums, aged for up to eight years, from Barbados, Jamaica and Guyana – described as regions where the Irish made a big impact in history. Tasked with increasing listings nationwide for both the rums and the whiskeys, Marblehead will cover both the on- and off-trade with a focus on high-end, independent bars.
The Wild Geese Irish Whiskey Collection, three times voted best Irish whiskey, is made with high-quality aged Irish whiskey stock produced using a special extended double-distillation process, creating a smooth, rich spirit.
The Wild Geese Irish Whiskey and Caribbean Rum Collections will be showcased to the trade at the Imbibe Live show in London on July 1 and 2 on Marblehead's stand.