The Wild Geese Collection of Premium Spirits returns to BCB this year with two new surprises.
The Collection already has the multi award winning Irish Whiskey Collection, now voted 'Best Irish Whiskey' three times; and at BCB this internationally acclaimed brand will extend to include The Wild Geese Rum Collection.
 The Wild Geese Premium Rum
This isa blend of rums, aged for up to eight years, from Barbados, Jamaica and Guyana.
Its clean pronounced nose hints at its soft, aged Bajan heritage and honeyed aromatic Guyanese and Jamaican pot still character. On the nose there are distinct yet light and fresh notes, sage and eucalyptus, in harmony with a strong depth and perceived sweetness.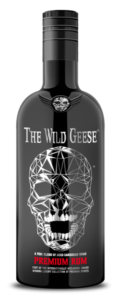 The Wild Geese Golden Rum
From the heart of the Caribbean, matured in bourbon oak barrels and aged for up to five years. The Wild Geese Golden Rum is delicious on its own or in a cocktail.
The Wild Geese Golden Rum uses hand picked parcels of aged rum for a unique, versatile, sweet and complex light golden pouring liquid that's perfect for mixing cocktails.
Use the Golden Rum to make the ideal Mojito!
For tickets to BCB 2012 click here.